Industry Perspectives
Mandatory Certification: New certification required by Department of Transportation for all commercial vehicle drivers
By: James Heil, Senior Vice President of Recruiting, Delta Locum Tenens
This May, the Federal Motor Carrier Safety Administration (FMCSA) passed a mandate stating that physicians and healthcare providers need to obtain a new DOT certification before performing physical examinations for any Commercial Motor Vehicle (CMV) driver. Providers must obtain certification via the National Registry of Certified Medical Examiners, effective May 21, 2014. 
For facilities with CMV drivers in their patient base, it is crucial to comply with the new FMSCA regulations. Urgent care and family practice facilities might consider having at least one provider on staff that has the necessary DOT certification.
To become certified, medical examiners need to register through the National Registry website, complete training, and pass a certification exam. Training must be completed prior to sitting for the exam and is programed to ensure that participants have baseline instruction in FMCSA's CMV driver physical qualification standards, medical guidelines, and medical examiner responsibilities. Training can be delivered in several methods, including: traditional instructor-led classroom instruction; self-paced, computer- or web-based learning; or a combination of both. Although there is no required length of training, participants must complete their training program within one year of taking their test, according to the FMCSA website. Certification program fees can average up to several hundred dollars per course. 
After completing training and passing the certification exam, providers are listed on the National Registry. To remain active on the Registry, examiners must take a refresher training course every 5 years and take the certification exam every 10 years to maintain their certification. By 2016, all commercial truck and bus drivers must be cleared by a medical examiner who is certified to perform DOT driver physical examinations. 
The certification is intended to help ensure better uniformity of medical standards for CMV drivers and to help reduce fatalities on the nation's highways, according to the FMCSA. However, the new legislation does present some challenges to drivers needing access to physicians with this certification, particularly in scheduling an appointment and finding an available provider.
Some healthcare facilities have maximized their exposure by creating ease of access to their certified providers. For example, MinuteClinic boasts employing 45 physicians on the National Registry and allows CMV drivers to search their website for the nearest certified provider. PatientFirst, on the other hand, rotated their certified providers on a monthly basis, allowing drivers to schedule their exams in advance and their providers to give coverage at multiple locations. 
While CMV drivers may or may not be a large enough population in your patient base to influence your staffing needs, it is important to consider the needs of your community and if this certification might benefit your current staff. For more information, visit the FMCSA frequently asked questions page here.

Placements & Interviews
Placement Data by Specialty
This data represents average statistics of placements and interviews by Delta Physician Placement over the twelve-month survey period. Since these averages only include placements and interviews, the compensation information presented indicates the rate at which candidates are choosing to interview or sign. Average days information can be used to forecast a probable timeline for a recruitment effort in a particular specialty.
Average Compensation
Average Days
Starting Compensation
Sign-on Bonus
Potential Compensation
From Interview to Placement
Total Placement
Fastest Days-to-Fill
Primary Care
Family Medicine
$215,933
$215,933
$260,741
30
108
21
Internal Medicine
$217,156
$25,625
$293,889
40
122
40
Pediatrics
$201,000
$13,667
$246,000
39
197
125
Psychiatry
$218,636
$23,636
$230,455
67
210
104
Obstetrics/Gynecology
$306,667
$26,667
$416,667
4
110
43
Surgery
General Surgery
$380,000
$32,500
$440,000
124
204
37
Orthopedic Surgery
$500,000
$25,000
$600,000
84
142
142
Otolaryngology
$450,000
$35,000
$500,000
17
121
121
Urology
$541,667
$45,000
$708,333
27
79
72
Sub-Specialty
FM- Obstetrics 
$237,500
$22,500
$287,500
20
61
42
Neurology
$287,500
$30,000
$437,500
11
33
33
Pulmonary Critical Care
$297,500
$35,000
$377,500
33
75
16
Hospital-Based
Occupational Medicine
$245,000

$12,500

$257,500
48
118
79
Hospitalist
$234,800
$24,500
$259,000
29
118
33
Emergency Medicine
$274,554
$29,286
$317,857
18
80
15


---
Placements by Population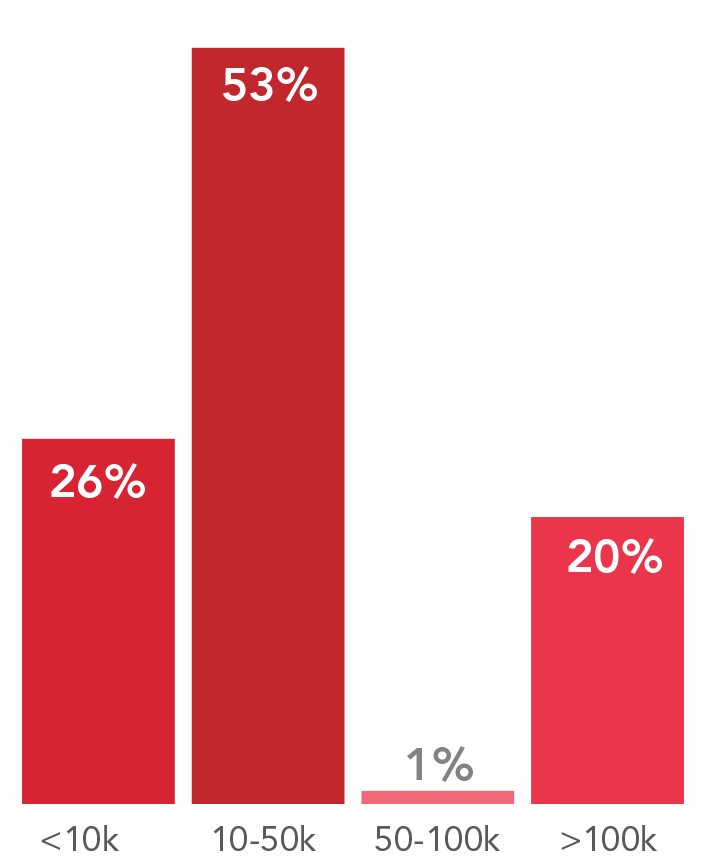 Candidate Sources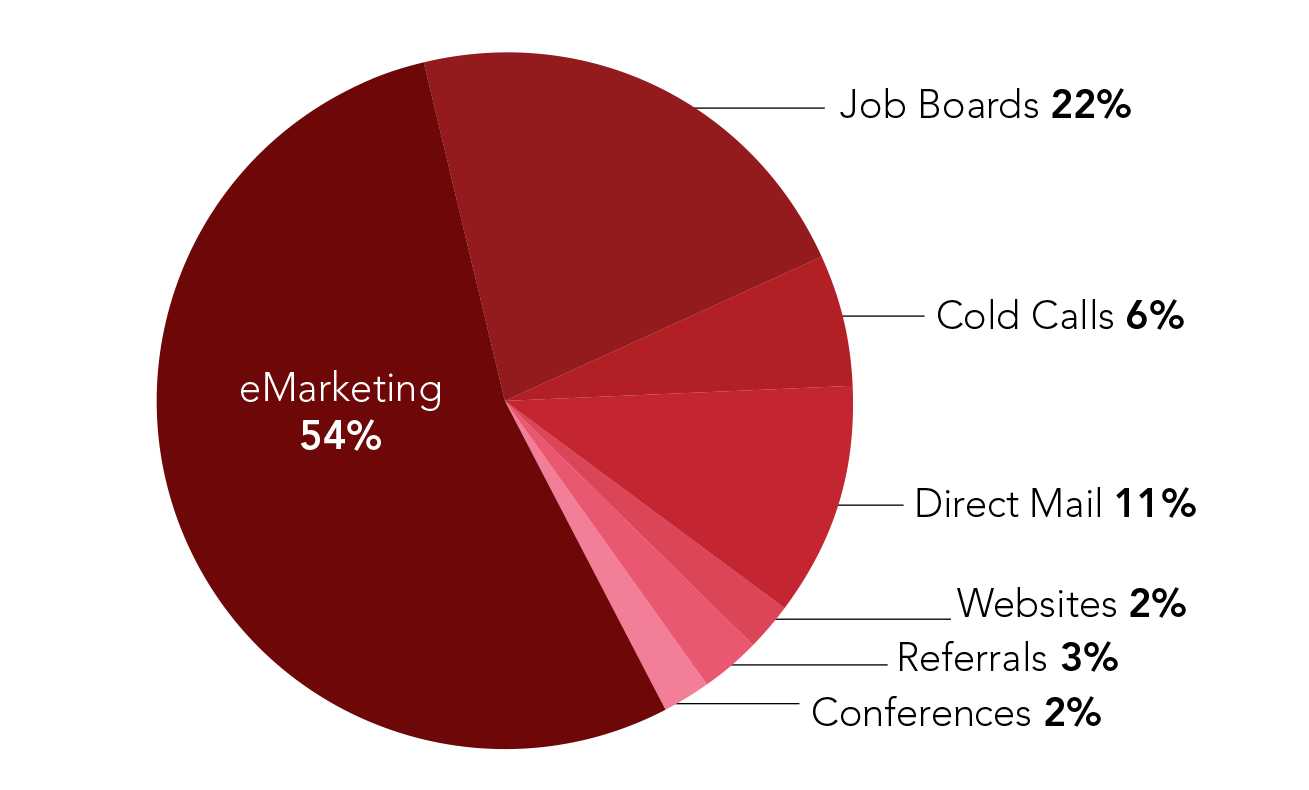 Market Demand
---
Specialty Demand Comparison
| | | |
| --- | --- | --- |
| | 2nd Quarter 2014 | 2nd Quarter 2013 |
| 1. | Family Medicine | Family Medicine |
| 2. | Internal Medicine | Psychiatry |
| 3. | Pediatrics | Hospitalist |
| 4. | Psychiatry | Emergency Medicine |
| 5. | Urology | Family Medicine - Obstetrics |
| 6. | Obstetrics and Gynecology | Hospitalist |
| 7. | Physical Medicine & Rehabilitation | General Surgery |
| 8. | General Surgery | Pediatrics |
| 9. | Surgery- Oral & Maxillofacial | Obstetrics and Gynecology |
| 10. | Endocrinology | Orthopedic Surgery |
| 11. | Hospitalist | Gastronterology |
| 12. | Orthopedic Surgery | Child & Adolescent Psychiatry |
| 13. | Otolaryngology | Urology |
| 14. | Pulmonary Critical Care Medicine | Neurology |
| 15. | Urgent Care | Otolaryngology |
Nationwide Search Distribution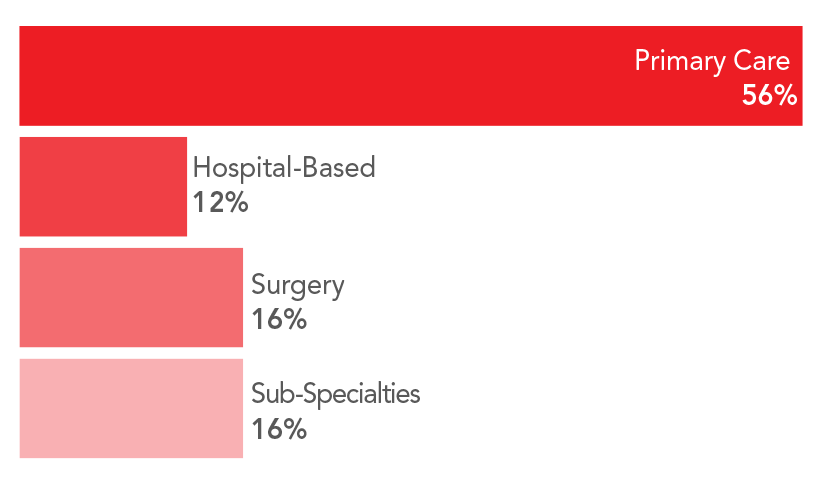 ---
Candidate Placements
Top 5 States Providers Have
Taken New Opportunities
1.
Texas
2.
Iowa
3.
Wisconsin
4.
North Carolina
5.
Louisiana

Locum Tenens
Days Requested - Top Specialties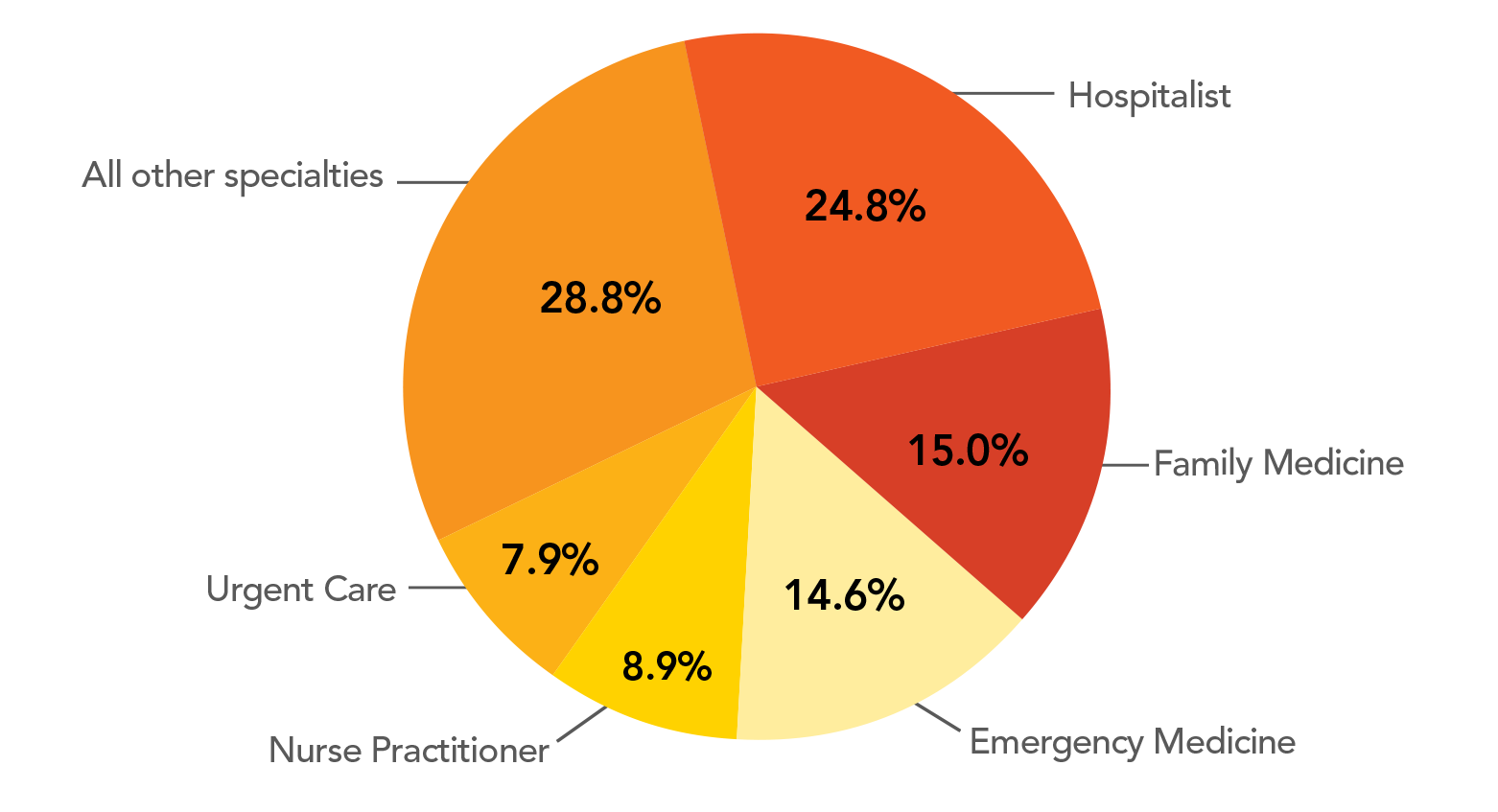 Nationwide Physician Distribution