Industry Perspectives
According to studies throughout the industry, the utilization of locum tenens physicians is at an all time high, and is only projected to grow as a more popular practice in the coming years for physician recruitment. In a recent survey conducted by a national staffing firm, 91 percent of the 259 healthcare facility managers surveyed indicated they had used a locum tenens physician at least once in the last 12 months, 42 percent said they are currently looking for one or more locum tenens physicians, and 73 percent of respondents said they use at least one locum tenens physician in a typical month. As reported by this edition of The Standard, demand for hospitalists and primary care physicians make up almost half of requested searches, and demand remains relatively consistent across the nation. 
Although evidence supports a much greater adoption of locum tenens practices then say, that of five years ago, there is still hesitancy on the part of hospital and medical practice executives about making use of this valuable resource. Understandably, the most common argument to the implementation of a locums physician to a recruiting facility is the initial cost of the investment. When looking at the "bottom line," utilization of a locums physician requiring a certain dollar amount per hour toward salary, plus travel and housing fees might seem like a hindrance instead of a lucrative investment. However, in most instances, locum tenens physicians more than pay for themselves in terms of professional service revenue (physician billing) and inpatient and outpatient revenue generated for their affiliate hospital. This was recently illustrated in a study conducted by the National Association of Locum Tenens Organizations, where the following information was reported: 
| | | |
| --- | --- | --- |
| Specialty | Approximate cost for locum tenens physician per day | Approximate professional fee collections per day |
| Anesthesiology | $1,855 | $2,425 |
| Cardiology | $1,780 | $2,970 |
| Emergency Medicine | $2,450 | $1,265 |
| Family Medicine | $865 | $1,535 |
| Gastroenterology | $1,575 | $3,225 |
| General Surgery | $1,740 | $2,325 |
| Internal Medicine | $905 | $1,500 |
| OB/GYN | $1,825 | $2,450 |
| OrthopedicSurgery | $1,920 | $2,450 |
| Radiology | $2,490 | $3,140 |
Other arguments against utilization of locum tenens physicians have included patient satisfaction ratings, referring physician satisfaction, and the argument against temporary employment itself on physician retention. In all, organizations that use locum tenens physicians have reported a positive impact toward their organization. In instances where high patient volume has increased wait times for patients to receive treatment, overall satisfaction rates plummet, as patients choose to seek healthcare elsewhere, or at a minimum share their woes with friends and relatives (or whatever digital channels at the disposal of their fingertips). Utilizing a locums physician to compensate high demand and decrease wait times for patients to see a doctor has an immediate effect on patient satisfaction. And, like patients, referring physicians expect full-service, high-quality care for their patients. They want their radiology reports delivered in a timely manner and they want the comfort of knowing that if they need a cardiology consult at 3:00 a.m. on a Sunday morning that they can get it. Locum tenens coverage creates access to such scenarios, eliminating tensions and increasing satisfaction of referring physicians. Also, in many cases the addition of a locum tenens physician to a team of overstretched full time physicians has actually seen a direct uptick in employment satisfaction and retention rates of full-time physicians. Full-time physicians seeking a work/life balance where they can avoid burnout appreciate the added help of a locums physician covering call twice per week or lessening patient demand by picking up a few additional shifts. 
Today, many talented and qualified individuals are choosing locum tenens as a long-term career choice, and this trend seems to be growing. With greater access to locum tenens physicians, healthcare facilities have the opportunity to take advantage of these resources to improve care and satisfaction rates at their organization. According to the Association of American Medical Colleges, by 2025, physician demand is expected to exceed supply by a range of 46,000 to 90,000, due to an aging population and full implementation of the Affordable Care Act. How healthcare facilities choose to handle this implication will involve creative staffing solutions and the adoption of new payment and delivery models. As a result, more organizations may be turning to locum tenens physicians as it becomes increasingly difficult to find physicians to fill full-time positions. 

Placements & Interviews
Placement Data by Specialty
This data represents average statistics of placements and interviews by Delta Physician Placement over the twelve-month survey period. Since these averages only include placements and interviews, the compensation information presented indicates the rate at which candidates are choosing to interview or sign. Average days information can be used to forecast a probable timeline for a recruitment effort in a particular specialty.
 
Average Compensation
Average Days
 
Starting Compensation
Sign-on Bonus
Potential Compensation
From Interview to Placement
Total Placement
Fastest Days-to-Fill
Primary Care
Family Medicine
$203,448
$40,423
$253,207
55
144
22
Internal Medicine
$217,188
$19,286
$273,125
44
135
34
Obstetrics/Gynecology
$328,000
$31,250
$398,750
18
84
55
Pediatrics
$217,200
$20,000
$257,000
25
133
33
Psychiatry
$228,200
$16,667
$276,500
13
134
19
Surgery
Orthopedic Surgery
$573,333
$79,167
$791,667
32
134
40
Otolaryngology
$487,500
$62,500
$550,000
53
141
93
General Surgery
$373,750
$53,750
$416,250
45
181
63
Urology
$515,000
$75,000
$625,000
108
173
118
Sub-Specialty
Physical Medicine/Rehab
$357,500
$30,000
$375,000
34
174
96
Pulmonary Critical Care
$322,500
$23,750
$487,500
24
131
73
Hospital-Based
Emergency Medicine 
$400,000
$33,333
$466,667
9
129
94
Hospitalist 
$261,188
$21,875
$267,063
39
173
1
---
Placements by Population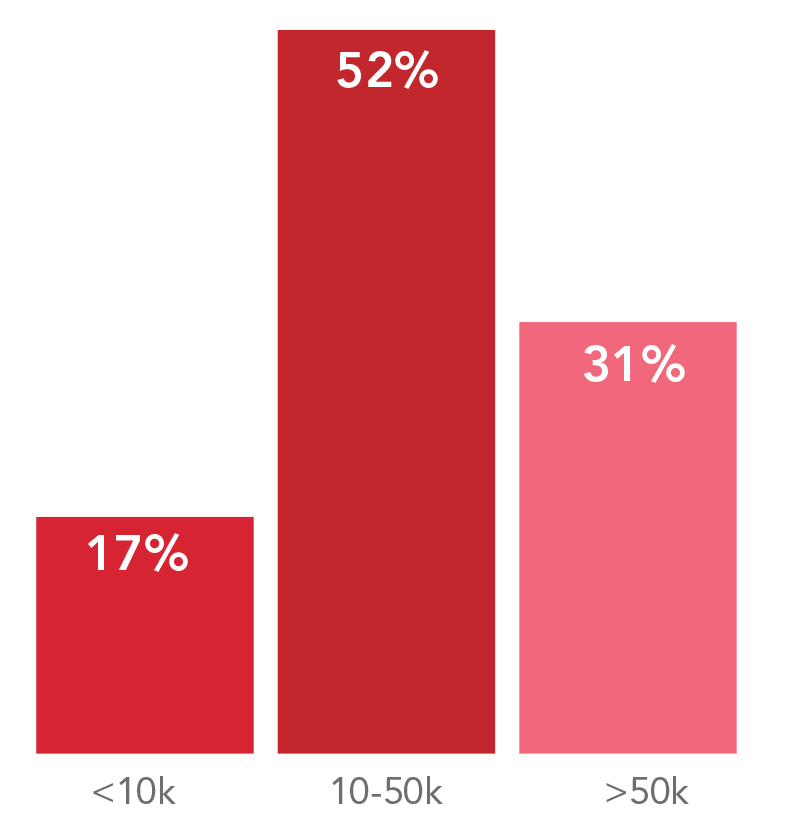 Candidate Sources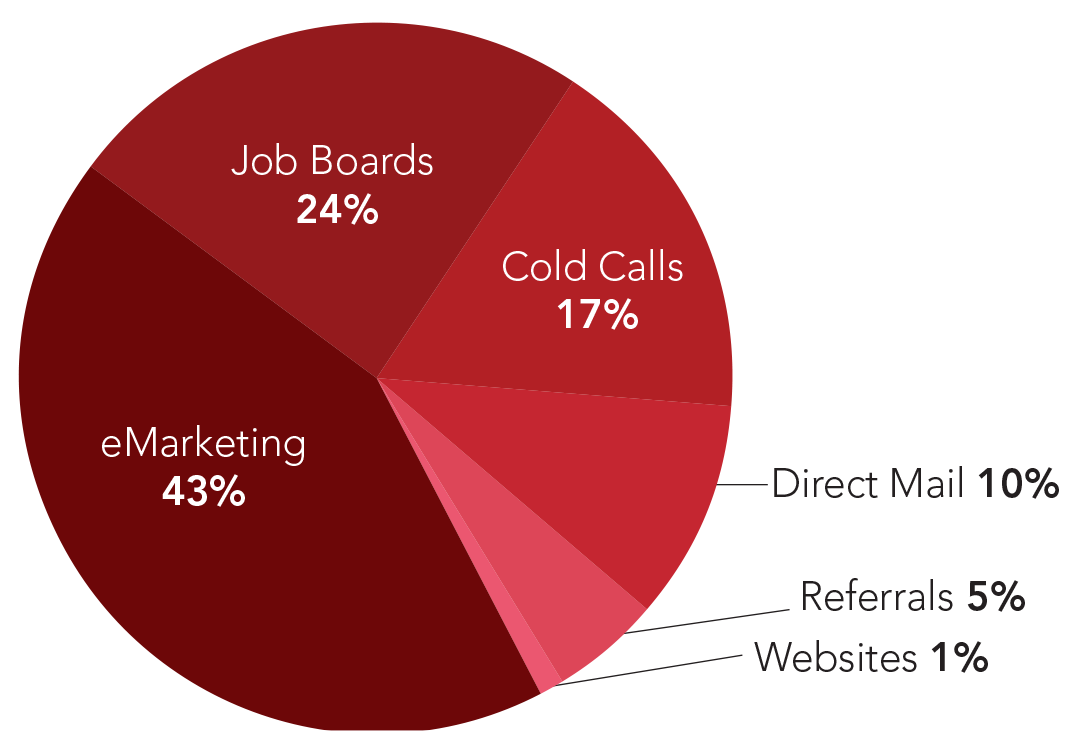 Market Demand
---
Specialty Demand Comparison
| | | |
| --- | --- | --- |
|   | 2nd Quarter 2015 | 2nd Quarter 2014 |
| 1. | Family Medicine | Family Medicine |
| 2. | Psychiatry | Internal Medicine |
| 3. | Gastroenterology | Pediatrics |
| 4. | Urology  | Psychiatry |
| 5. | Pediatrics | Urology |
| 6. | General Surgery | Obstetrics and Gynecology |
| 7. | Orthopedic Surgery | Physical Medicine & Rehab |
| 8. | Otolaryngology | General Surgery  |
| 9. | Caridology | Surgery - Oral & Maxillofacial |
| 10. | Emergency Medicine | Endocrinology |
| 11. | Family Medicine - Obstetrics  | Family Medicine - Obstetrics  |
| 12. | Hospitalist | Gastroenterology |
| 13. | Internal Medicine  | Gastric Medicine - FP |
| 14. | Obstetrics and Gynecology | Obstetrics and Gynecology |
| 15. | Podiatry | Hospitalist   |
Nationwide Search Distribution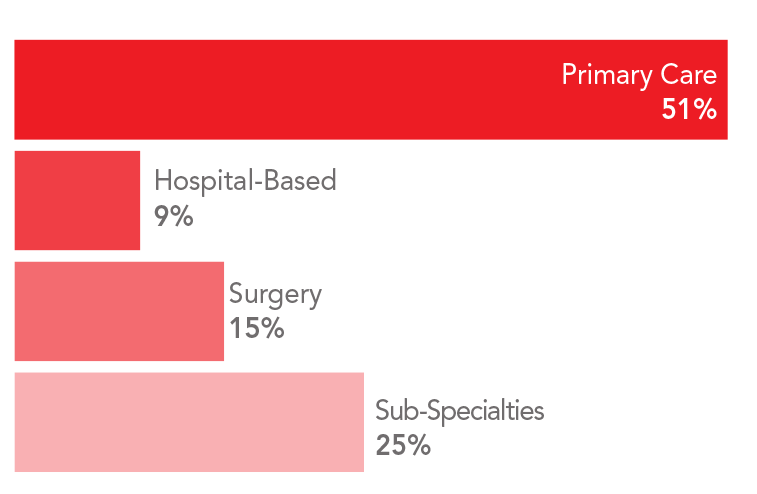 ---
Candidate Placements
 
Top 5 States Providers Have
Taken New Opportunities
1.
Wisconsin
2.
Texas
3.
Iowa
4.
Nebraska
5.
Pennsylvania 

Locum Tenens
Days Requested - Top Specialties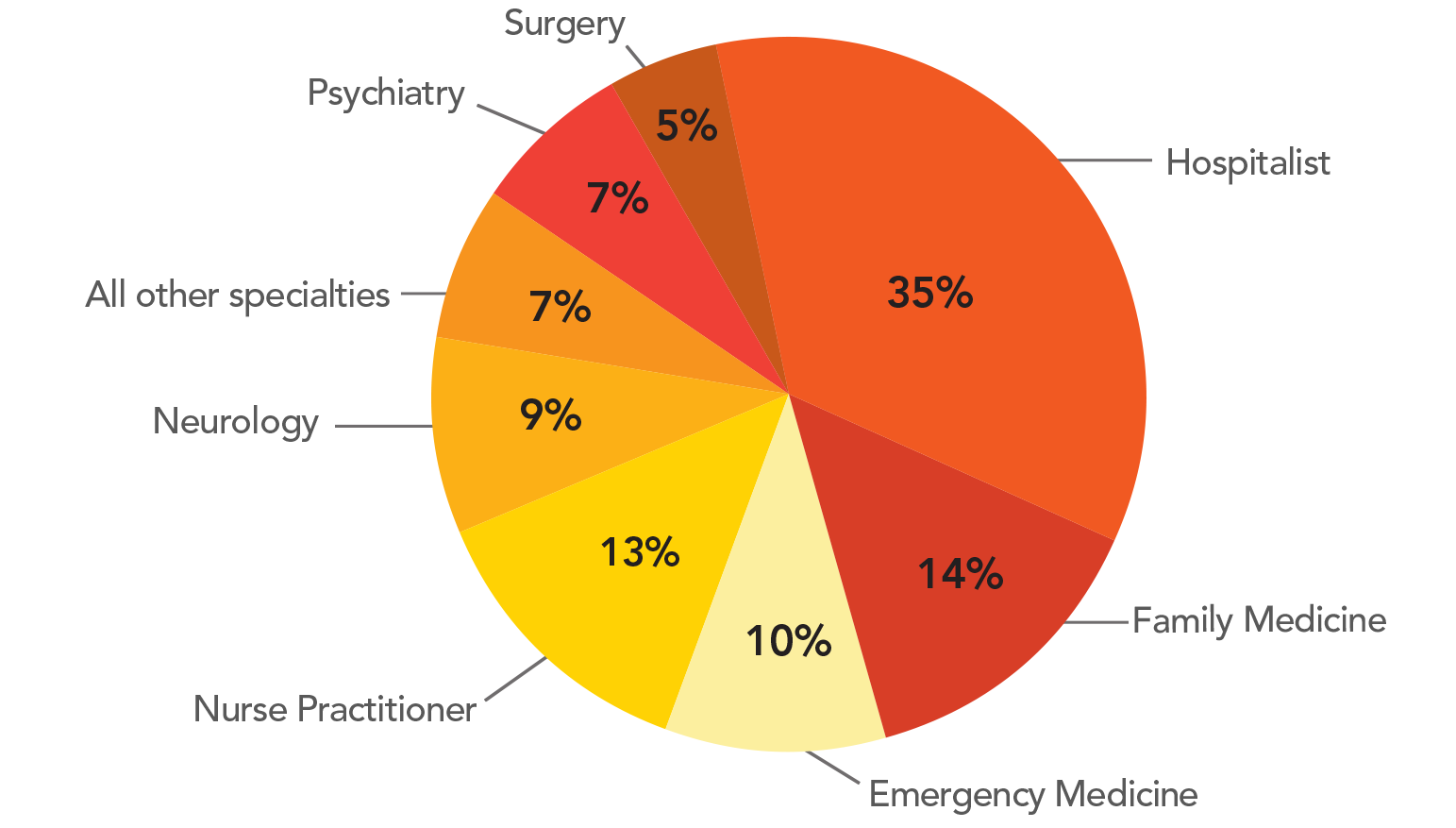 Nationwide Physician Distribution