Industry Perspectives
Behavioral Health: Staying ahead of the shortage - As the demand for behavioral health professionals increases, facilities should consider what implications this may have on facility growth
Marc Bowles, Vice President of Marketing, Physician Group
Behavioral health care continues to be a growing demand throughout the nation. Within the last year, psychiatry has moved to the second most requested search for Delta Physician Placement, according to data from this edition's Standard.
This increase in demand is forecasted to continue as the current supply of psychiatrists struggles to support a population in need of mental health care. According to a news release from the American Psychiatric Association, the approximate 50,000 psychiatrists currently practicing within the United States is already an inadequate number to serve all patients in need—particularly in rural areas of the country. The release also states that the number of medical students opting to pursue psychiatry as a specialty has continued to decline over the last six years. This figure, coupled with a blog from the National Institute of Mental Health stating nearly 55 percent of practicing psychiatrists are 55 or older, means that over half of the specialty's professionals are nearing the age for retirement during a time that new students are choosing a different specialty.
All of the above data drives the conclusion that now is the time to consider future behavioral health needs. Developing your behavioral health team may not seem like an immediate priority for your facility, but if you can help predict the growth of your organization and what behavioral health needs may arise, you can avoid running into issues that will surface from the shortage. As the demand continues to rise, facilities will be required to strengthen recruitment efforts to attract top psychiatric talent, meaning greater incentives, higher compensation, and increased investment from the facility.
The stir in psychiatry placements has not been exclusive to permanent positions. Delta Locum Tenens has seen a 50 percent increase in behavioral health job orders over the last four months.
While drawing on locum tenens coverage for behavioral health needs can be an advantageous practice for temporary relief (i.e. filling in for a doctor's planned absence or utilizing locums coverage while conducting a search for a permanent psychiatrist), relying solely on locum psychiatry should not be a long-term solution.
"Psychiatry is unique from other locum opportunities in that the patient-to-doctor relationship plays a role in the treatment process," said Hiram Colon, Delta Locum Tenens Recruiting Director. "When a community has a need, you don't want to let that position go unfilled, or you are cutting off a patient's access to care. This is where facilities can utilize a locum psychiatrist—to fill an absence or provide temporary care. It is the Band-Aid that stops the bleeding; it's not the surgery."
Facility representatives and recruiters that understand the challenges of today's market will be more prepared to face recruitment barriers as they arise, which is an advantage when trying to attract and retain top talent. Staying ahead of your facility's staffing needs could help you to avoid future headaches with these challenges—particularly as they relate to staffing during a behavioral health shortage.

Placements & Interviews
Placement Data by Specialty
This data represents average statistics of placements and interviews by Delta Physician Placement over the twelve-month survey period. Since these averages only include placements and interviews, the compensation information presented indicates the rate at which candidates are choosing to interview or sign. Average days information can be used to forecast a probable timeline for a recruitment effort in a particular specialty.
Average Compensation
Average Days
Starting Compensation
Sign-on Bonus
Potential Compensation
From Interview to Placement
Total Placement
Fastest Days-to-Fill
Primary Care
Family Medicine

$205,221

$22,487

$235,031

30

131
3
Internal Medicine
$225,568
$28,750
$275,000
30
172
74
Pediatrics
$196,667
$37,000
$237,500
37
184
83
Psychiatry
$213,083
$20,455
$251,417
27
157
1
Obstetrics/Gynecology
$295,000
$32,500
$356,250
26
134
78
Surgery
General Surgery
$365,225
$32,500
$422,810
26
126
23
Orthopedic Surgery
$471,225
$51,250
$587,500
20
155
34
Otolaryngology
$436,667
$46,667
$426,667
150
150
125
Urology
$412,500
$25,000
$626,163
46
189
136
Sub-Specialty
Cardiology
$400,000
$20,000
$700,000
70
97
97
Oncology
$300,000
$20,000
$560,000
15
197
197
Neurology
$287,500
$15,000
$350,000
15
101
73
Pulmonary Critical Care
$357,500
$22,500
$400,000
59
200
200
Gastroenterology
$450,000
$45,000
$500,000
78
180
180
Hospital-Based
Anesthesiology
$475,000
$20,000
$525,000
21
26
52
Radiology
$350,000
$25,000
$700,000
22
53
53
Hospitalist
$233,222
$23,889
$283,400
28
180
36
Emergency Medicine
$290,200
$24,286
$324,750
21
183
29
---
Placements by Population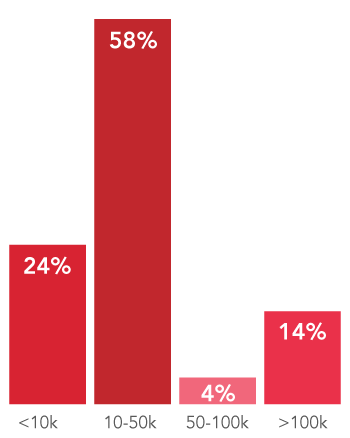 Candidate Sources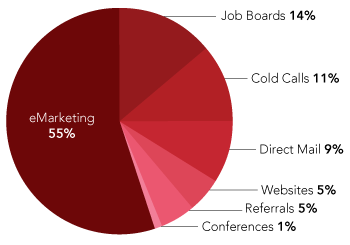 Market Demand
Nationwide Search Distribution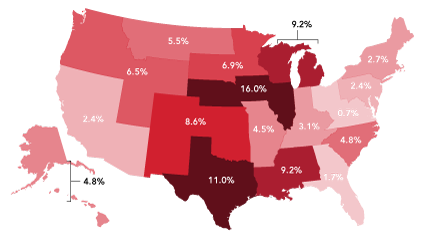 ---
Specialty Demand Comparison
| | | |
| --- | --- | --- |
| | 3rd Quarter 2013 | 3rd Quarter 2012 |
| 1. | Family Medicine | Family Medicine |
| 2. | Psychiatry | Hospitalist |
| 3. | Hospitalist | Psychiatry |
| 4. | Internal Medicine | Emergency Medicine |
| 5. | General Surgery | Family Medicine - Obstetrics |
| 6. | Emergency Medicine | Internal Medicine |
| 7. | Obstetrics and Gynecology | Obstetrics and Gynecology |
| 8. | Dermatology | Pediatrics |
| 9. | Family Medicine - Obstetrics | Gastroenterology |
| 10. | Pediatrics | Neurological Surgery |
| 11. | Urology | Dermatology |
| 12. | Anesthesiology | Hematology / Oncology |
| 13. | Endocrinology | Neurology |
| 14. | General Practice | Ophthalmology |
| 15. | Nephrology | Orthopedic - Total Joints |
Search Specialty Distribution

---
Candidate Placements
Top 5 States Providers Have
Taken New Opportunities
1.
Texas
2.
Iowa
3.
North Carolina
4.
Wisconsin
5.
Montana

Locum Tenens
Days Requested - Top Specialties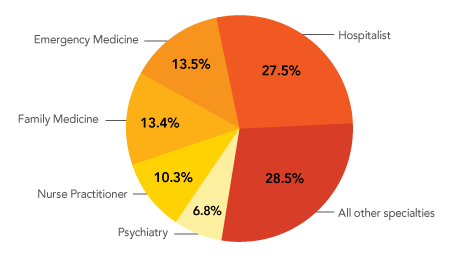 Nationwide Physician Distribution