Industry Perspectives
Primary Care Demand and the Impact on Specialist Recruitment
By: Travis Farst, Marketing Consultant, Delta Physician Placement
The demand for primary care physicians has continued to top the charts year-over-year, due to a growing population and more individuals receiving access to healthcare through initiatives such as the Affordable Care Act. Family Medicine, Psychiatry, Internal Medicine, and Obstetrics have consistently ranked in the top five most requested positions for recruitment, as noted in the Specialty Demand Comparison of The Standard, in both 2014 and 2015. Consequently, as hiring facilities have adapted their recruitment techniques to stay in front of the swelling demand for primary care physicians, the demand for other specialists has seen an uptick over the last year. 
In areas that have seen success in primary care recruitment, increased patient access has led to a greater amount of specialty referrals, and primary care facilities have benefited from adding these physicians to their staff in order to comprehensively serve their community. Areas that could previously not support certain specialists have now been able to recruit their own specialist because the referral base has grown. Compared to placements over the third quarter of 2014, specialties such as Pulmonary Critical Care, Gastroenterology, Otolaryngology, Urology, and Neurology have emerged in the top 15 most requested searches initiated this quarter. The addition of specialized treatment has allowed facilities and their communities to thrive.
However, many rural counties still struggle to recruit primary care talent, and are now faced with double the burden of attracting permanent physicians to their communities. In fact, Becker's Hospital Review recently posted an article stating that 73 percent of Texas counties do not have access to psychiatrists (the second highest most requested search of both 2014 and 2015). The article states that this shortage continues into access to other specialties as well; 158 of 254 counties reported having no general surgeons and 147 counties have no Obstetrician or Gynecologist. With an increasing demand for top talent in specialty recruitment, and an ongoing deficit of primary care providers, hiring facilities should consider looking to creative recruitment efforts to improve search initiatives.
One way a facility, particularly in a rural area, can distinguish itself amoung competition is by creating unique recruitment and retention incentives. While good practices, offering signing bonuses, relocation coverage, competitive base pay, and even flexible scheduling have become common recruitment tools, making it difficult for hiring organizations with such packages to stand out among the influx of opportunities presented to qualified candidates. Many facilities have seen success in offering more personalized enticements, such as temporary housing at a reduced cost for the first few months of an assignment, leadership opportunities and/or directorships for candidates, or even just a community tour during the interview process.
In addition, quick decision-making can have a huge impact on recruitment. Because the demand for top talent is so great, most qualified physicians receive multiple offers during their search process. This influx of opportunities has resulted in a limited window of availability before a desired candidate moves on to the next option. A case study published by Delta Physician Placement noted that offers made within a candidate's pyramid of interest (or the first 72 hours following on onsite interview) showed the greatest amount of success. Being prepared to act on a candidate (whether by choosing to extend an offer or realizing the candidate is not a fit and moving on) illustrates that a facility is serious about their offer and ready to incorporate a new role into their team.
Due to the competitive nature of physician recruitment in today's market, creative recruitment and speed in the decision process can give any facility a serious advantage. As the physician shortage continues to impact demand for primary care physicians and specialist that benefit from their referral base, being aware of your community's needs and challenges will allow you to remain ahead of the curve.

Placements & Interviews
Placement Data by Specialty
This data represents average statistics of placements and interviews by Delta Physician Placement over the twelve-month survey period. Since these averages only include placements and interviews, the compensation information presented indicates the rate at which candidates are choosing to interview or sign. Average days information can be used to forecast a probable timeline for a recruitment effort in a particular specialty.
 
Average Compensation
Average Days
 
Starting Compensation
Sign-on Bonus
Potential Compensation
From Interview to Placement
Total Placement
Fastest Days-to-Fill
Primary Care
Family Medicine
$211,962
$44,000
 $263,654
51
127
22
Internal Medicine
$216,429
$18,750
$267,500
39
111
34
Obstetrics/Gynecology
$314,000
$33,333
$440,000
9
103
100
Pediatrics
$233,33
$23,333
$291,667
19
195
42
Psychiatry
$229,200
$16,500
 $278,900
15
156
19
Surgery
Orthopedic Surgery
$578,000
$95,000
 $830,000
44
151
40
Otolaryngology
$466,667
$33,333
$483,333
33
105
49
General Surgery
$386,250
$47,500
$406,250
56
141
63
Urology
$515,000
$75,000
 $625,000
108
173
118
Sub-Specialty
Neurology
$275,000
$30,000
$350,000
5
260
260
Pulmonary Critical Care
$357,500
$30,000
$375,000
34
174
96
Gastroenterology
$252,000
$148,000
$600,000
12
288
288
Hospital-Based
Emergency Medicine 
$400,000
$33,333
$466,667
9
129
94
Hospitalist 
$264,929
$21,786
$270,214
39
166
1
---
Placements by Population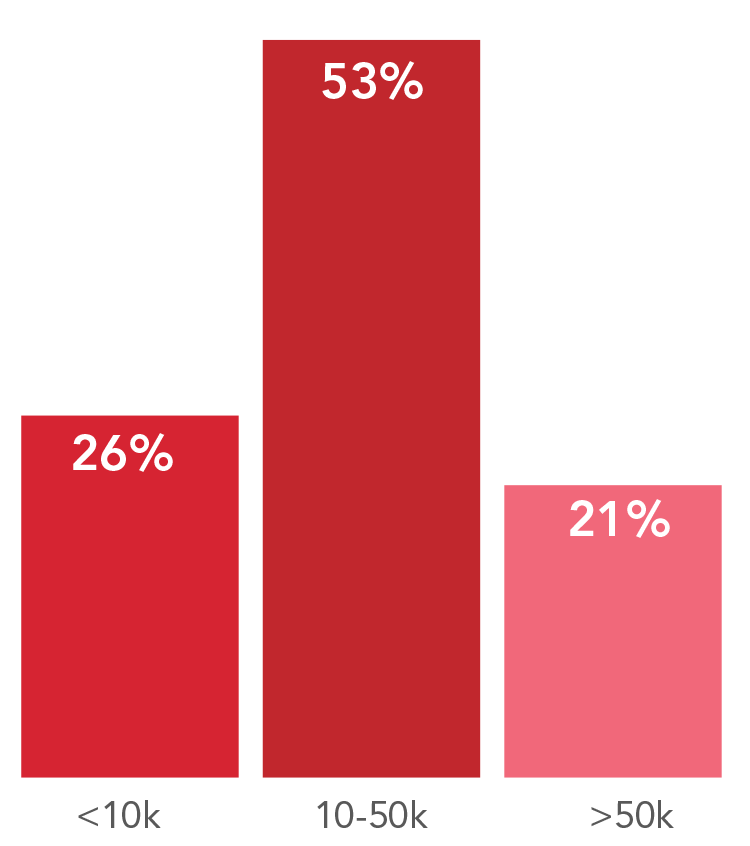 Candidate Sources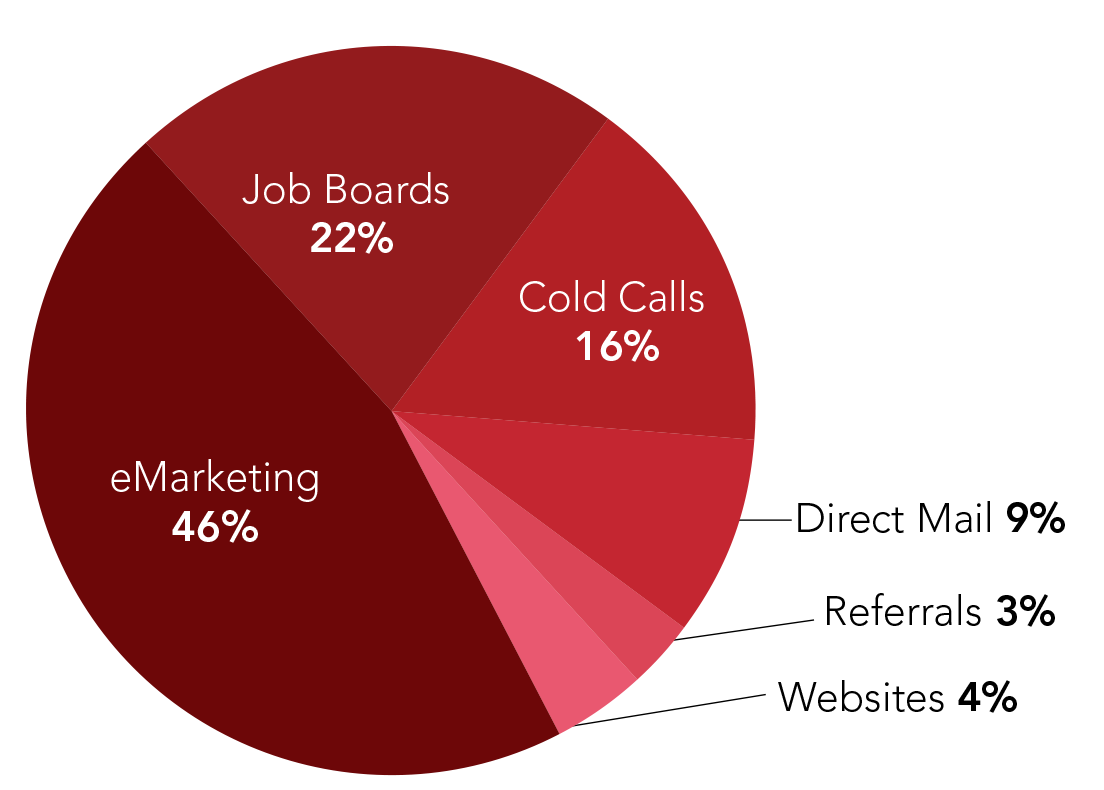 Market Demand
---
Specialty Demand Comparison
| | | |
| --- | --- | --- |
|   | 3rd Quarter 2015 | 3rd Quarter 2014 |
| 1. | Family Medicine | Family Medicine |
| 2. | Psychiatry | Psychiatry |
| 3. | Internal Medicine | Internal Medicine |
| 4. | Emergency Medicine | Orthopedic Surgery |
| 5. | Family Medicine - Obstetrics | Family Medicine - Obstetrics |
| 6. | Hospitalist   | Hematology/Oncology |
| 7. | Pediatrics | Hospitalist |
| 8. | General Surgery | Pediatrics |
| 9. | Gastroenterology | Dermatology |
| 10. | Urology | Meternal Fetal Medicine |
| 11. | Pulmonary Critical Care |  Medical Oncology |
| 12. | Orthopedic Surgery | Opthalmology |
| 13. | Otolaryngology | Physical Medicine $ Rehabilitation |
| 14. | Dermatology | General Surgery  |
| 15. | Neurology | Emergency Medicine |
Nationwide Search Distribution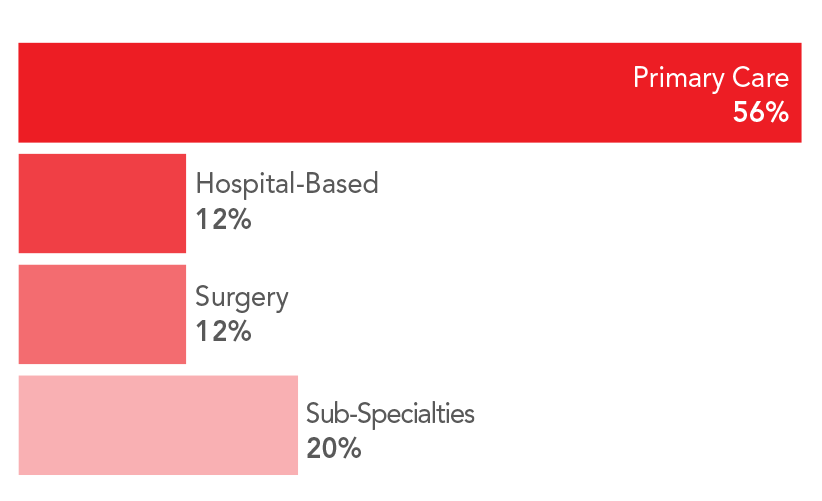 ---
Candidate Placements
 
Top 5 States Providers Have
Taken New Opportunities
1.
Wisconsin
2.
Texas
3.
Iowa
4.
Nebraska
5.
Alaska

Locum Tenens
Days Requested - Top Specialties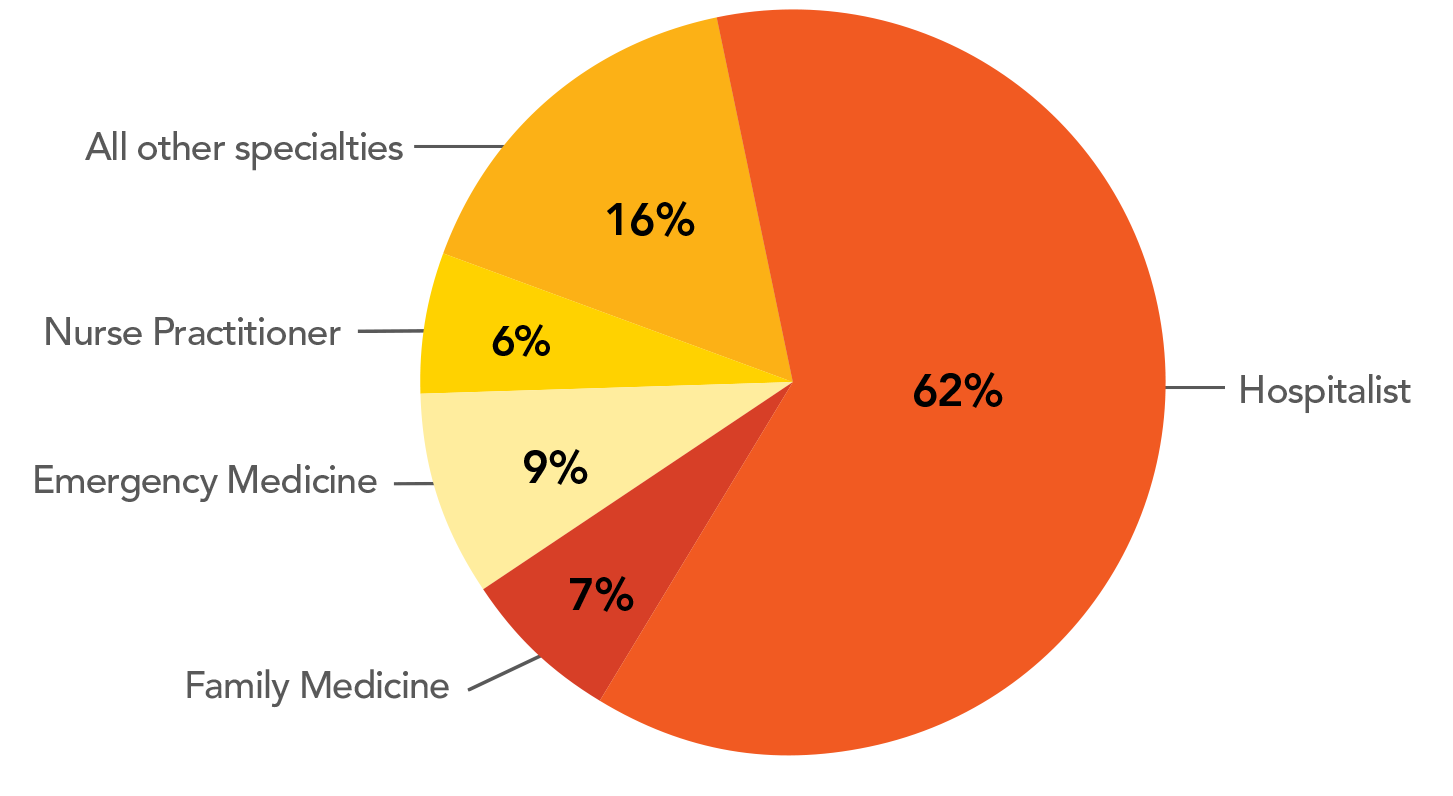 Nationwide Physician Distribution