Industry Perspectives
Courting your new physician
Matt Robbins, Senior Director of Recruiting, Delta Physician Placement 
The orientation process is an extremely important time for new physicians. This period is used to bring new hires up to speed on facility policy, but also sets the tone of what a physician should expect during their tenure. While it is important for facility directors to ensure a proper orientation process is in place to explain all administrative and day-to-day responsibilities expected of a physician's new role, it is also critical that this time be used to build essential relationships between the incoming provider and their new coworkers, neighbors, and potential patients.
As with the start of any new relationship, people want to make an impactful first impression. In recruiting, this typically occurs during the interview process as desirable providers are wined and dined by facility directors presenting options from both a financial and personally appealing level. Typically, this strategy is effective. However, as even the most inexperienced bachelor would tell you, successful courtship does not end after the first date. The following 90 days are essential to establishing a new physician's role within the facility, and acclimating both the provider and the provider's family into their community.
Over time, Delta Physician Placement representatives have been involved in many creative and successful techniques for welcoming new providers into their potential role. Some of the most memorable examples were also the most personal to the incoming provider. For example, during the interview process for an orthopedic surgeon in Ohio, the hospital's CEO set out to ensure the physician's wife felt included in her possible new home—and the facility's Delta Physician Placement recruiter happened to know the physician's wife was a major cycling enthusiast. As the surgeon interviewed for the position, the local cycling club reached out to the physician's wife, asking for her measurements, and welcoming her to the community. When the physician accepted the position and the couple arrived to town, the entire cycling club welcomed the pair to their new home with a measured bike and cycling equipment for the physician's wife.
Another physician was moved after the CEO of a hiring facility in Arkansas reached out to the incoming provider's son. Both the physician and CEO had sons around the same age, so in order to make the physician's young son feel included in his new surroundings, the CEO arranged a play date for the boys. The sons hit it off, and three hours later a family friendship was born.
Taking the initiative to ingrain a new provider into your staff is not only rewarding to your new hire, but can also provide lasting benefits to your facility. Increased involvement within the facility culture could be predictive of improved retention.
In a case study published by Mental Health Services Research, researchers examined the effects of culture and climate on workplace attitudes and the subsequent impact of work attitudes on staff turnover. Not surprisingly, the study supported the conclusion that workplace attitudes significantly predicted one-year staff turnover rates, which in turn impact staff morale, short-term and long-term productivity, and organizational effectiveness. This stands to reason that in order to promote collaborative interpersonal workplace relationships across a facility's culture, the initial time spent facilitating these relationships with a new provider may be worth the investment.
Holding a 30-day, 60-day, and 90-day review could be a great way to ensure you are checking in with your new provider and continuing a successful courtship. Perhaps this would be a chance to arrange out-of-the-office dinners for staff members and their families, in order for the group and their spouses to bond. By planting the seed for staff cohesion, you are helping your providers to grow roots within the overall fluidity of your facility's working dynamic.
Additionally, taking the time to intertwine a new provider and their family with key members of their new community could consequently prove to be a successful marketing strategy to target new patients. For example, Delta Physician Placement recently paired a facility in western Montana with a family practitioner who had a dual specialty in sports medicine. Following the placement, the facility's director introduced the new physician to the local athletic director, who designated the physician as the primary provider for the town's high school football, baseball, basketball, and other sports teams.
As patients in the community develop relationships with your provider and the provider's family, they build a sense of trust that can carry over into patient care. In a study published by Oxford Journal, a Californian hospital examined the impact of patient's trust on their perceived outcomes. It was found that patients with a low level of trust were less satisfied with their care, were less likely to intend to follow the doctor's advice, and were less likely to report symptom improvement at two weeks. However, if a patient has already fostered a relationship with their provider or provider's family, even outside of the realm of medicine, this trust could already be established prior to the patient's visit.

Placements & Interviews
Placement Data by Specialty
This data represents average statistics of placements and interviews by Delta Physician Placement over the twelve-month survey period. Since these averages only include placements and interviews, the compensation information presented indicates the rate at which candidates are choosing to interview or sign. Average days information can be used to forecast a probable timeline for a recruitment effort in a particular specialty.
Average Compensation
Average Days
Starting Compensation
Sign-on Bonus
Potential Compensation
From Interview to Placement
Total Placement
Fastest Days-to-Fill
Primary Care
Family Medicine
$194,650
$21,196
$248,336
46
170
18
Internal Medicine
$218,519
$26,339
$301,111
52
207
28
Pediatrics
$195,288
$26,944
$219,877
38
113
64
Psychiatry
$214,893
$23,125
$241,521
50
120
42
Obstetrics/Gynecology
$275,353
$26,034
$359,846
23
169
68
Surgery
General Surgery
$350,777
$31,660
$430,150
41
116
29
Orthopedic Surgery
$500,980
$25,333
$651,222
238
137
100
Otolaryngology
$397,941
$77,058
$510,300
54
238
108
Urology
$440,428
$34,259
$560,620
115
223
155
Sub-Specialty
Cardiology
$462,250
$20,000
$602,091
53
97
97
Oncology
$399,980
$22,500
$592,500
71
213
138
Neurology
$271,428
$22,500
$318,666
61
136
129
Pulmonary Critical Care
$375,000
$38,928
$424,047
63
174
57
Gastroenterology
$440,428
$36,250
$565,178
105
240
240
Hospital-Based
Anesthesiology
$392,500
$20,000
$437,500
7
37
31
Radiology
$502,000
$50,000
$700,000
79
100
100
Hospitalist
$229,693
$23,125
$282,131
60
151
21
Emergency Medicine
$245,578
$23,835
$295,251
27
133
30


---
Placements by Population


Candidate Sources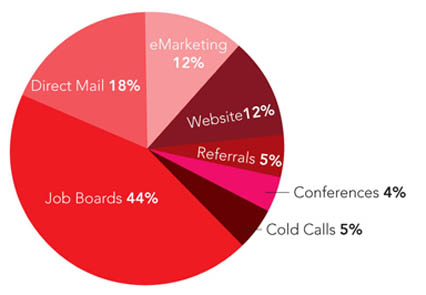 Market Demand
Nationwide Search Distribution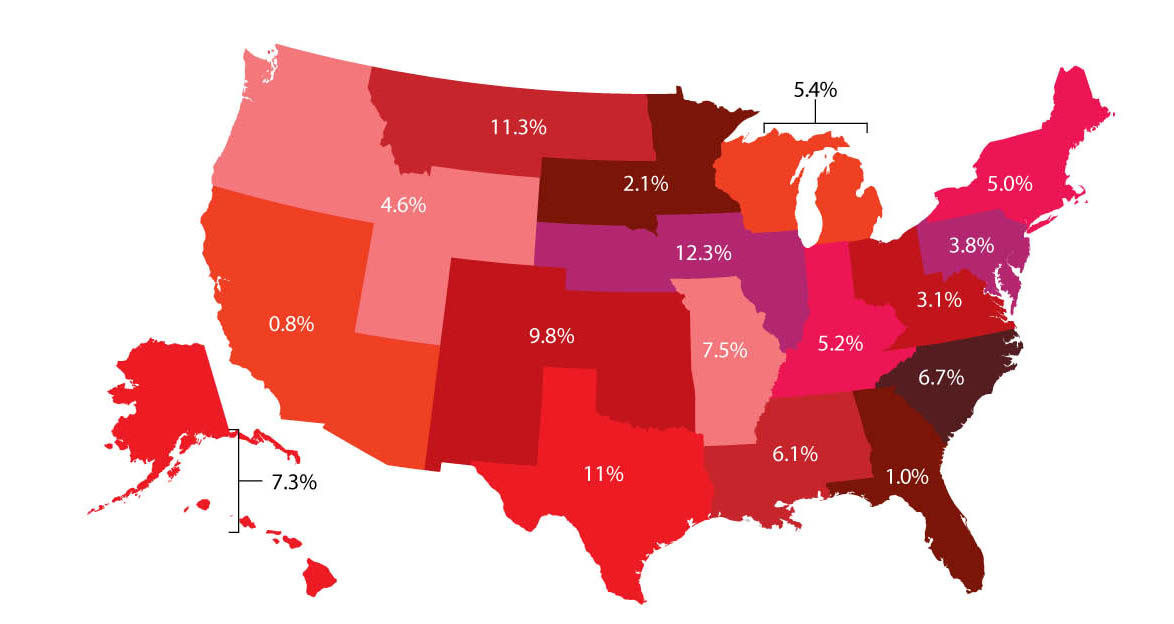 ---
Specialty Demand Comparison
| | | |
| --- | --- | --- |
| | 4th Quarter 2012 | 4th Quarter 2011 |
| 1. | Family Medicine | Family Medicine |
| 2. | Internal Medicine | Internal Medicine |
| 3. | Emergency Medicine | Psychiatry |
| 4. | Hospitalist | Emergency Medicine |
| 5. | Psychiatry | Hospitalist |
| 6. | Pediatrics | General Surgery |
| 7. | Obstetrics and Gynecology | Gastroenterology |
| 8. | General Surgery | Neurology |
| 9. | Family Medicine/Obstetrics | Urology |
| 10. | Orthopedic Surgery | Orthopedic Surgery |
| 11. | Urology | Obstetrics and Gynecology |
| 12. | Otolaryngology | Pediatrics |
| 13. | Pulmonary Critical Care | Cardiology |
| 14. | Gastroenterology | PM&R |
| 15. | Urgent Care | Otolaryngology |
Search Specialty Distribution

---
Candidate Placements
Top 5 States Providers Have
Taken New Opportunities
1.
North Dakota
2.
Texas
3.
Nebraska
4.
Colorado
5.
Wisconsin



Locum Tenens
Days Requested
| | | |
| --- | --- | --- |
| | Specialty | Number of Days |
| 1. | Hospitalist | 31,612 |
| 2. | Family Medicine | 14,939 |
| 3. | Emergency Medicine | 14,146 |
| 4. | Nurse Practitioner | 7,069 |
| 5. | Psychiatry | 5,120 |
Nationwide Physician Distribution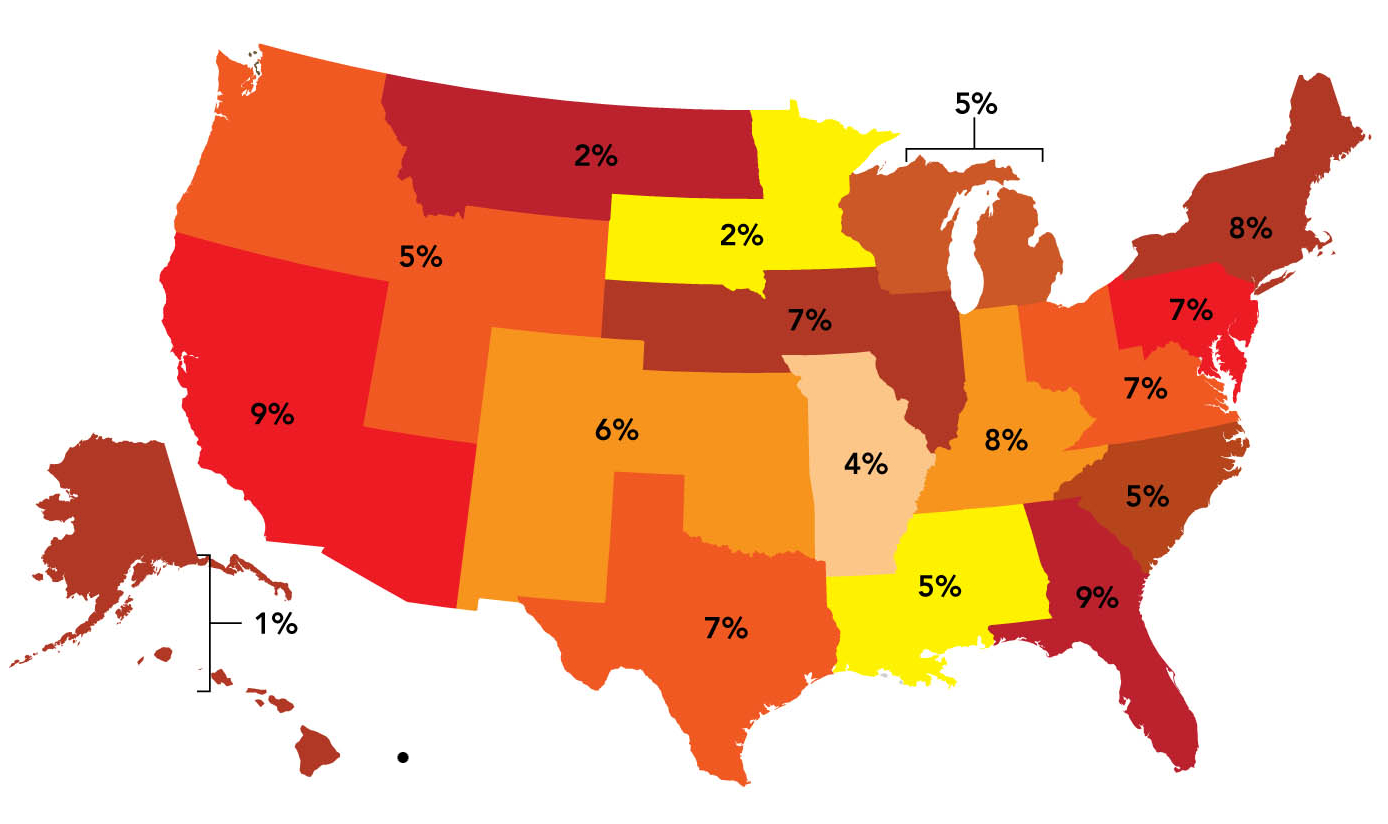 Privileging
Lowest Average
to Close Credentialing
Number of Days
Lowest Average
to Close Credentialing
Number of Days
1.
North Dakota
12
6.
Michigan
25
2.
New York
12
7.
Montana
25
3.
Iowa
16
8.
California
25
4.
Maryland
23
9.
Arkansas
30
5.
Arizona
24
10.
West Virginia
32
Total Privileging
files Completed
658
---
Average days
to complete a file
47