Industry Perspectives
Getting the most from your investment with Locum Tenens

By: Marcus Lillie, Recruiting Consultant, Delta Locum Tenens
Utilizing locum tenens providers has been a tried and true way of ensuring seamless coverage for a healthcare facility, expanding patient care to new demographics, and managing the workflow of an understaffed team. As the demand for quality physicians continues to create a competitive recruitment arena, hiring facilities have turned to a few creative solutions for securing adequate talent for temporary work. Whether it be by adjusting the requirements of an open search or reconsidering the type of provider to add to your staff, Delta Locum Tenens has observed several best practices that can help you ensure the "best bang for your buck" with your locums services.
One consideration that hiring facilities often overlook is bringing in providers without board certification. Although certified physicians bring in higher reimbursement rates, hiring facilities should consider the types of locums candidates they overlook when dismissing non-certified healthcare providers. For example, a general surgeon that previously owned his/her own practice would not have needed board certification, yet still has years of tenure and experience to bring to a locums role.
According to a recent article posted by The Advisory Board Company (Doctors vs. boards), some doctors even protest the newly emerging requirements around certain certifications, such as the American Board of Internal Medicine's requirement that physicians accrue MOC points every two or five years. In the article, American Colleges of Physicians President David Fleming stated that "doctors argue that the new rules are 'expensive, burdensome, and detract from the care of the patient'." He goes on to say "under new protocols, board certification will cost about $200 annually, plus about $1,400 for a practice unit to take the exam every decade. For physicians maintaining three specialties, certification may cost $500 a year. The rules are 'not evidence-based' and are so burdensome that they could 'drive smaller practices out of business'."
Instead, many Delta Locum Tenens clients have seen success in reviewing a candidate's procedure log and casework, instead of certifications alone.
Another factor to consider in beginning a locums investment is the type of candidate you are willing to bring on board. For example, in a search for a primary care physician, hiring facilities that are willing to consider a nurse practitioner instead save money by hiring a locum at a much lower rate, who is still able to perform the majority of common procedures their patients need.
General practitioners are another great resource for facilities that haven't considered these providers in the past, particularly in an urgent care setting. These doctors have the proper training to fill gaps in coverage by performing common procedures and are usually more willing to see a greater number of patients per day than most specialized physicians as they have lower reimbursement rates.
Being open minded in your locums search can lead to access to a greater pool of experienced and qualified candidates. This kind of innovation will not only help you to quickly fill gaps and expand coverage, but will also set you up to have a competitive edge over your competitors.

Placements & Interviews
---
Placements by Population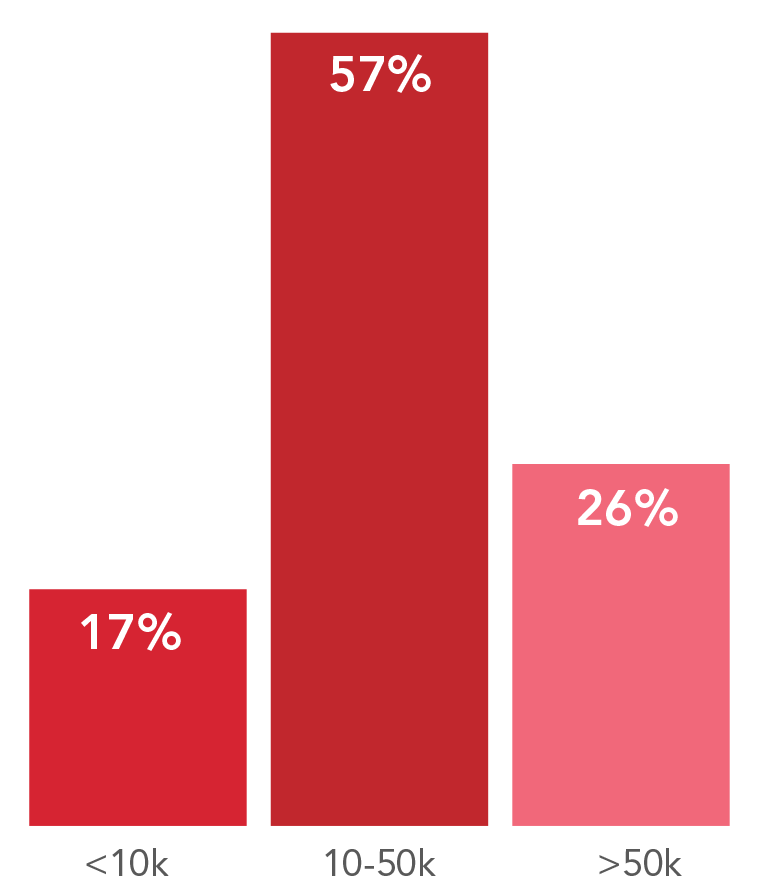 Candidate Sources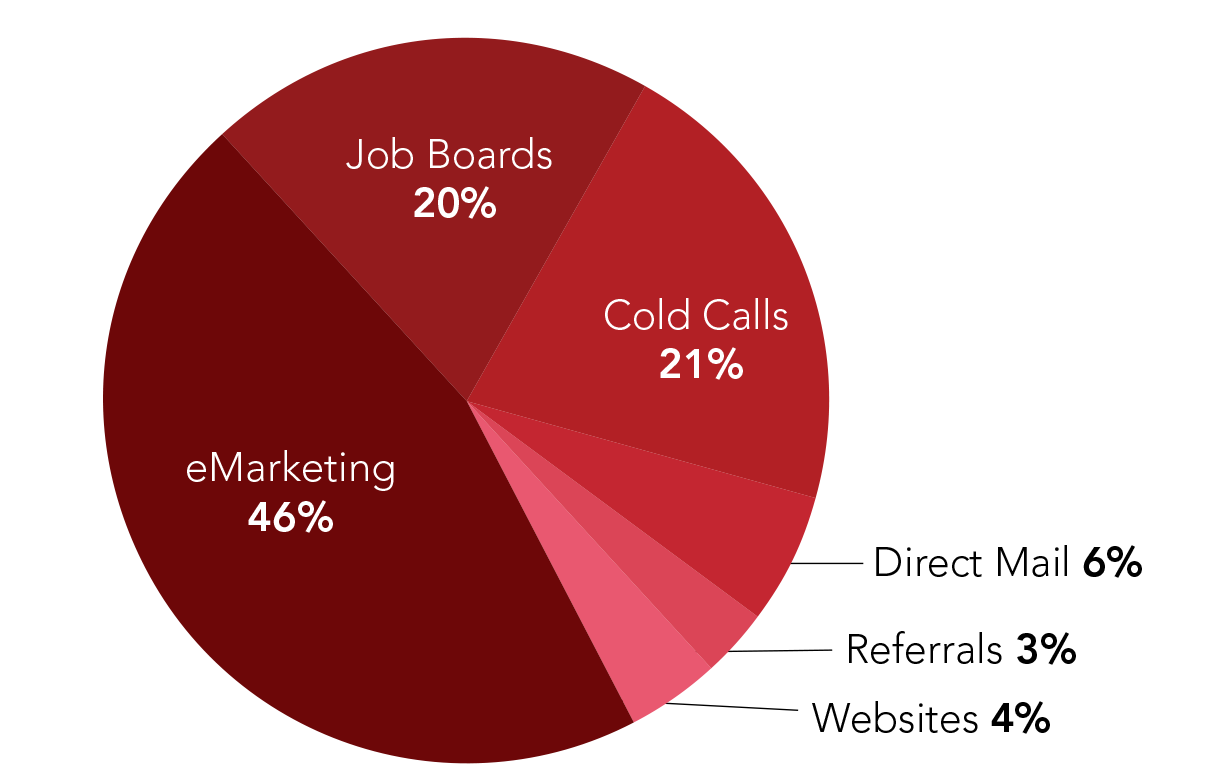 Market Demand
Nationwide Search Distribution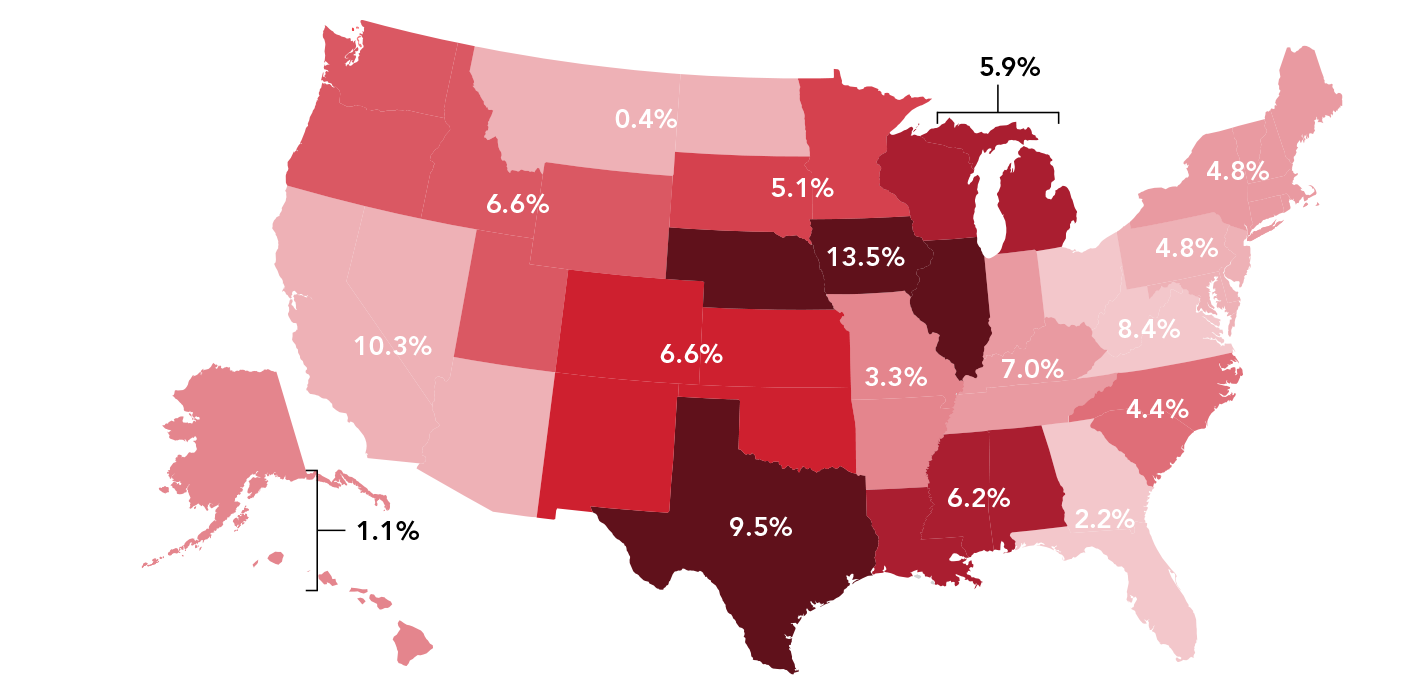 ---
Specialty Demand Comparison
| | | |
| --- | --- | --- |
|   | 4th Quarter 2015 | 4th Quarter 2014 |
| 1. | Family Medicine | Family Medicine |
| 2. | Psychiatry | Hospitalist |
| 3. | Internal Medicine | Internal Medicine |
| 4. | Family Medicine - Obstetrics | Neurology |
| 5. | Obstetrics & Gynecology | Orthopedic Surgery |
| 6. | Emergency Medicine   | Emergency Medicine |
| 7. | Hospitalist | Family Medicine - Obstetrics |
| 8. | General Surgery | Psychiatry |
| 9. | Orthopedic Surgery | General Surgery |
| 10. | Pediatrics | Critical Care Medicine |
| 11. | Pulmonary Critical Care | Endocrinology |
| 12. | Physical Medicine & Rehabilitation | Pediatrics |
| 13. | Urgent Care | Urgent Care |
| 14. | Gastroenterology | General Practice  |
| 15. | Infectious Disease | Geriatrics |
Search Distribution Specialty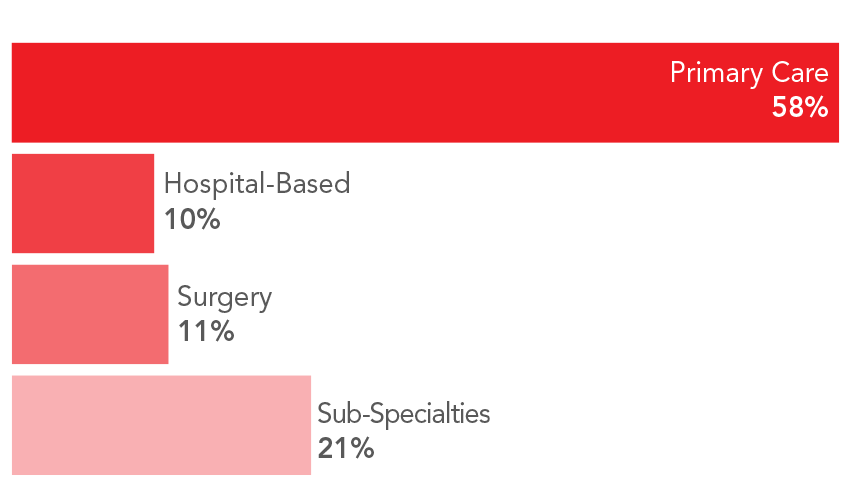 ---
Candidate Placements
 
Top 5 States Providers Have
Taken New Opportunities
1.
Wisconsin
2.
Texas
3.
Minnesota
4.
Kansas
5.
Iowa

Locum Tenens
Days Requested - Top Specialties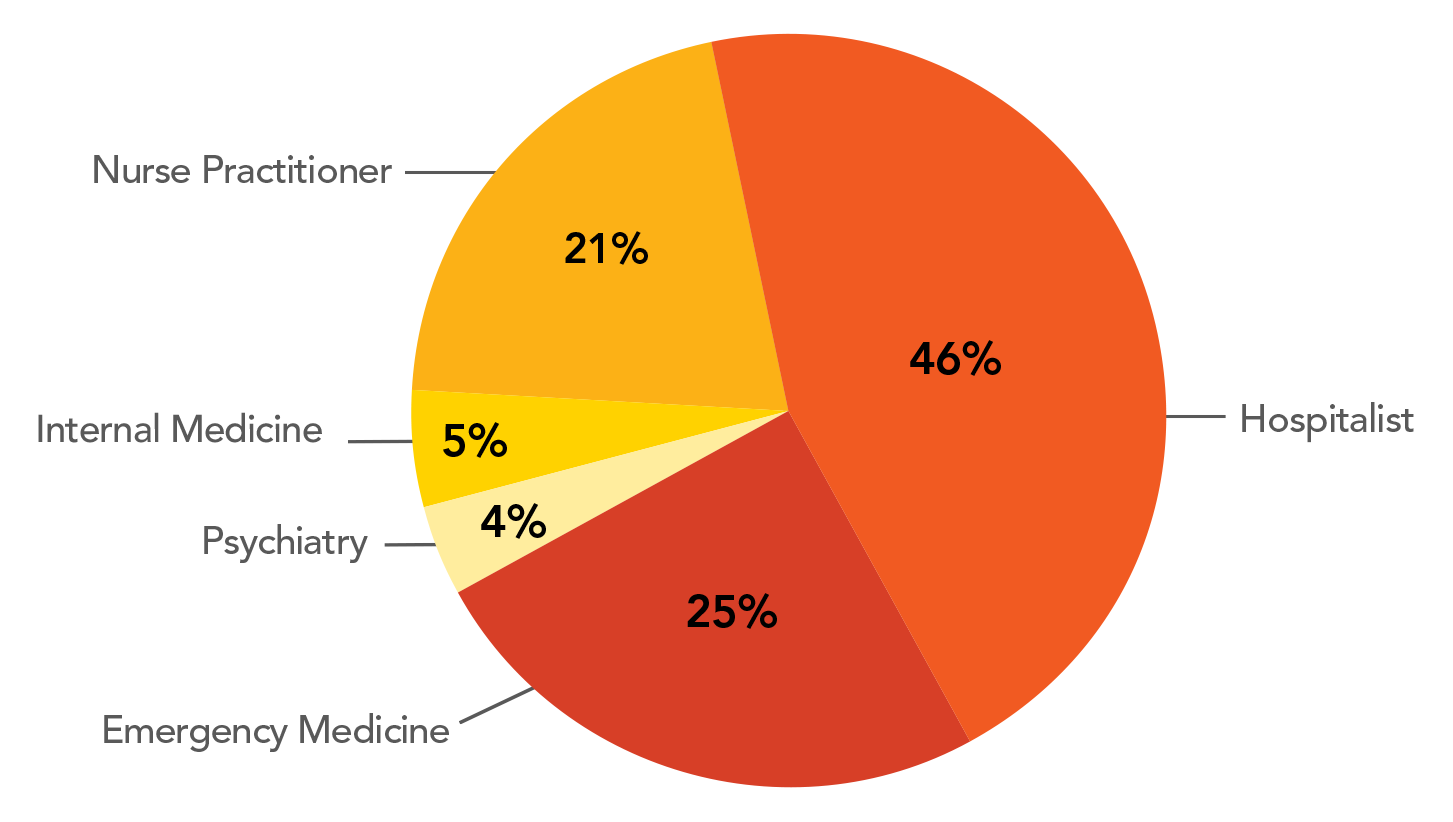 Nationwide Physician Distribution