The Delta Companies partners with the University of Texas at Dallas for a customized leadership diversity training program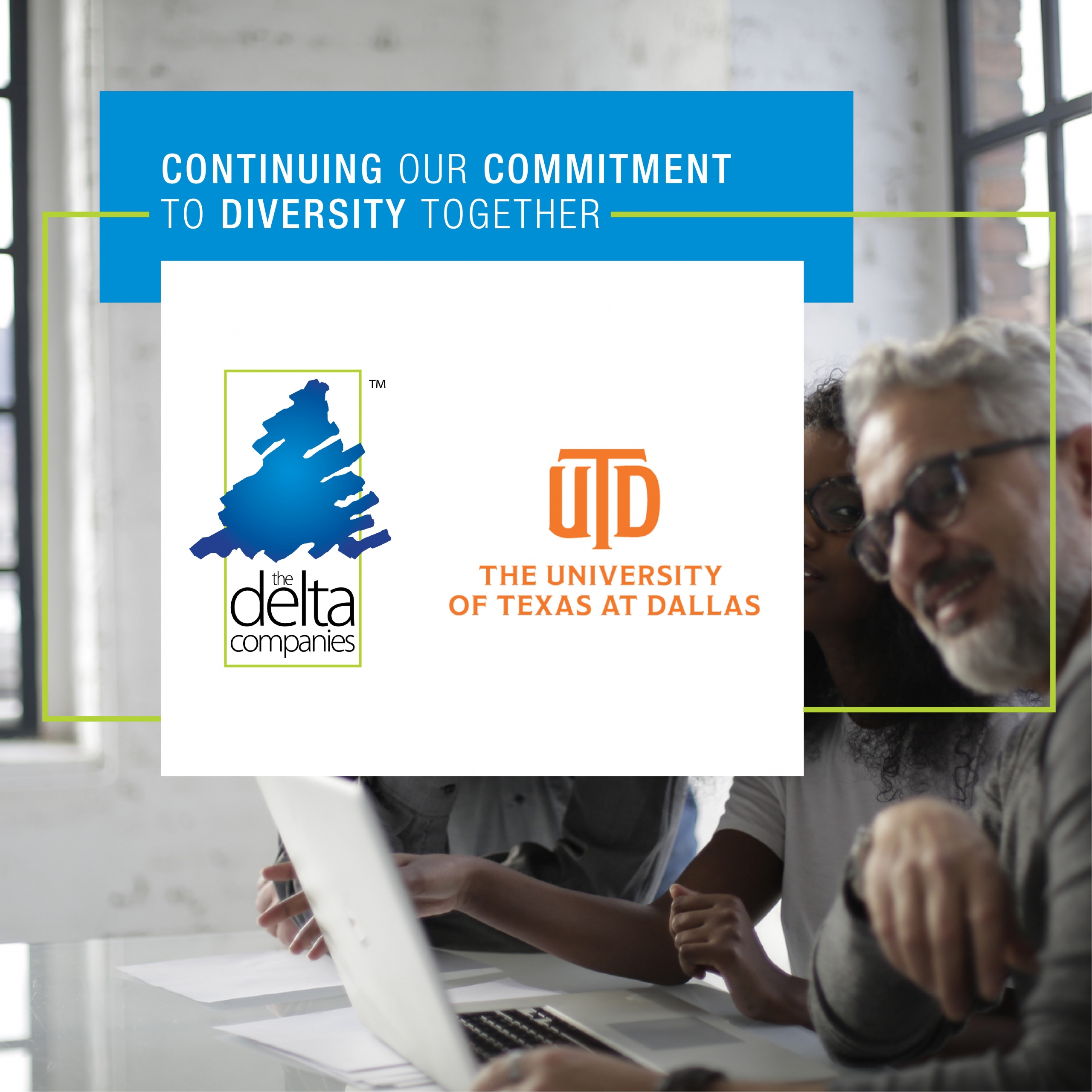 The Delta Companies continues its commitment to diversity by partnering with the University of Texas at Dallas' Corporate Education Program to create a customized diversity training program for TDC's leadership team.
Diversity training is not a one-size-fits-all program that is duplicated from one company to the next. For it to be effective, each company must be honest and fearless to identify what is needed to bridge the gap between where it is currently and what strides it takes in the future.
UTD's program will be customized to fit The Delta Companies' unique culture and workplace dynamics. Through an Inclusive + Equitable™ comprehensive assessment and candid conversations with leadership members UT Dallas will develop a training program that aims to eliminate barriers to fair distribution of resources and bolster an Inclusive + Equitable™ Culture.. With a positive approach, the leadership team will address potential bias and prejudice within the organization and seek active ways to empower its employees.
"Last year, The Delta Companies created a diversity council to give voice to under-represented groups and to acknowledge and address unconscious bias in the workplace," said DeLibra Wesley, Chief Operating Officer and leader of TDC's Diversity and Inclusion Council. "By developing this tailored leadership training program with UTD, we further our commitment to diversity, accessibility, and diverse hiring practices."
Studies have shown that hiring a diverse staff and an inclusive company culture will boost employee morale, nurture happy customers, and increase revenue. Glassdoor found that three in five workers today have either experienced or witnessed workplace discrimination based on age, race, gender, or LGBTQ identity.
"We want to create an environment where each individual is empowered, respected, and given the opportunity to do their best work," Wesley said.
The program will be developed and administered in Q4 2020.